Dr. Alexa Delbosc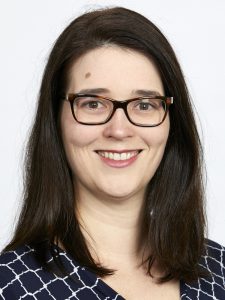 Dr. Alexa Delbosc
Director of Research Training, Senior Lecturer in Transport Engineering
Department of Civil Engineering
Room 101A, 23 College Walk (B60), Clayton Campus
Alexa Delbosc is utilising her passion in social sciences to research the impact that the transport system has on society.
Alexa is a Senior Lecturer in the Institute of Transport Studies, Faculty of Civil Engineering at Monash University. After graduating from Harvard with a Masters in social psychology, Alexa wanted to apply her social science research skills to solve real-world problems.  Her research has covered such topics as the impact of transport on psychological well-being, understanding the psychology of fare evasion and exploring the changing mobility of the millennial generation.  This last project has earned her a prestigious Discovery Early Career Research Award from the Australian Research Council.
The intersection between transport engineering and social science is an emerging but very important frontier in transport research. The benefits of Alexa's research are immeasurable, as she is able to directly inform transport policy and planning; cultivating strong industry and government contacts.
Professional Prizes
2018 Identified as the national Field Leader in transport research by The Australian: Research
2017 Vice-Chancellor's Award for Research Impact (jointly with Prof Currie)
2017 Australian Road Research Board inaugural Research Impact Award (jointly with Prof Currie)
2017 Dean's Award for Excellence in Research by an Early Career Researcher
2017 Dean's Award for Research Impact (jointly with Prof Graham Currie)
2016 Best paper prize in the Transport Policy stream, World Conference in Transport Research
2016 Department of Civil Engineering nominee for the Dean's Award for Excellence in Research by an Early Career Researcher
2016 Department of Civil Engineering Excellence in Research Award
2015 Monash Engineering Women's Leadership Award
2015 Finalist: CILTA Young Professional of the Year Award (Victoria and National)
2014 Advancing Women's Research Success Grant
2012 William W. Millar Award for best paper in public transportation at the 91st Annual Meeting of the Transportation Research Board.
Research Projects
Current projects
Understanding the automobility decisions of Australian millennials
The aim of this project is to understand the complexity of decision-making around driver licensing and car travel of Australian millennials. The historical growth in car use is coming to an end as young adults are becoming less likely to get a licence and drive cars. The millennial generation is poised between two key life stages – the first opportunity to get a driving licence and the transition into adulthood.
Understanding how millennials navigate these key mobility transitions could significantly reduce road deaths and injuries, road congestion and greenhouse gas emissions.
Putting a human face on cyclists in the ACT
Cycling provides many benefits to individuals and society through improving physical activity and reducing pollution and congestion.  Yet a range of studies have found that attitudes toward cyclists are predominantly negative.  Worryingly, negative attitudes toward cyclists are associated with self-reported aggression and hostility toward cyclists. Public references to violence against cyclists are not uncommon and rarely given the same condemnation as, for example, violence toward women or bullying.
A recent study conducted by the applicants ("Dehumanization of cyclists predicts self-reported aggressive behaviour toward them: A pilot study", Transportation Research Part F) found that around half of non-cyclists held dehumanising beliefs about cyclists. Dehumanisation means treating people as if they are less than fully human, or not fully evolved, and it is usually applied to racial or ethnic groups, homeless people or psychiatric patients.  On-road cyclists, in particular, look and act differently to 'humans': they move in a mechanical way and their faces are not often seen by motorists.
Worryingly, these dehumanising beliefs were correlated with negative attitudes to cyclists and were associated with self-reported aggression such as throwing objects at cyclists or using a car to deliberately block a cyclist.
In this study, the team aims to test interventions that can potentially reduce dehumanising attitudes and aggression toward cyclists.  Ultimately, this project may help improve the often-fractious relationship between cyclists and motorists and thus improve the safety of ACT cyclists.
I have co-authored 50 journal articles, over 60 conference papers and 10 book chapters on transport and travel behaviour.  View my Google Scholar profile for a full list.
2017: $39,000 Transport Accident Commission support for Millennial Mobility Panel Study
2017: $80,000 Austroads review of Network Operating Plans
2016: $377,890 Discovery Early Career Research Award: Understanding the automobility decisions of Australian millennials
Teaching Commitments
CIV5302 - Traffic Engineering and Management
Last modified: 29/07/2021