Mr. Daniel Rojas Sanchez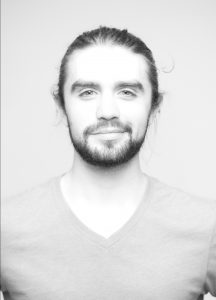 Mr. Daniel Rojas Sanchez
Doctor of Philosophy Student
Department of Chemical Engineering
Chemical Engineer from UNAM (Mexico City), having worked in a consulting firm as a Business analyst, and now undertaking a PhD in Engineering at Monash University (Melbourne, Australia). Due to graduate by Q2 2021.
Since 2018, I am founder and managing director of Monash BrewLab, Australia's first student-led brewery at Monash University.
An ambitious professional and avid learner with a passion for preserving the environment, with a proven record of dynamic leadership, efficient project management, and proficient communication skills. Credited with expertise in data analysis and presentation, research capabilities, and techno-economic-environmental modelling.
It's my objective to actively engage on projects involving sustainable development, socio-economic and environmental modelling, energy conversion and storage, carbon capture and utilisation, process optimisation, and the application of innovative techniques to tackle environmental problems conjointly with engineering abilities and a scientific formation.
I am also an aspiring participant of the brewing industry, a latent musician, an art and cinema enthusiast, and an advocate for conserving our world to keep exploring every corner of it.
Qualifications
Bachelor of Engineering (Honours), Universidad Nacional Autonoma de Mexico (UNAM), 2016
Rojas Sanchez, D, Hoadley, AFA, & Khalilpour, KR 2019, 'A multi-objective extended input – output model for a regional economy', Sustainable Production and Consumption, vol. 20, pp. 15–28, doi: 10.1016/j.spc.2019.04.009
Last modified: 05/07/2020