Professor Jacek Jasieniak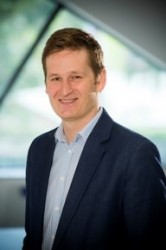 Professor Jacek Jasieniak
Associate Dean (Research), Engineering
Professor, Materials Science and Engineering
Department of Materials Science and Engineering
Room 349, 20 Exhibition Walk., Clayton
Qualifications
Doctor of Philosophy (Ph.D.), Physical Chemistry, Chancellor's Prize, University of Melbourne
Bachelor of Science (B.Sc.), Nanotechnology, 1st Class Honours, University Medal, Flinders University
Expertise
Nanocrystals, colloids, quantum dots, thin films, solar cells, luminescence, interfaces, energy storage, hydrogen.
Professional Experience
2020- Monash University, Associate Dean (Research), Faculty of Engineering;
2020- Monash University, Professor of Materials Science & Engineering;
2015-19 Monash University, Associate Professor of Materials Science & Engineering;
2015-20 Monash University, Director of the Monash Energy Institute;
2014-15 CSIRO, Research Group Leader of Agile Manufacturing;
2013-14 CSIRO, Senior Research Scientist;
2011-13 CSIRO, Research Scientist;
2011-12 University of California Santa Barbara, Fulbright Fellow;
2008-10 CSIRO, OCE Postdoctoral Fellow.
Selected Awards
Victorian Young Tall Poppy Winner (AIPS, 2014); Julius Fellow (CSIRO, 2013); Fulbright Fellow (2011); ASI Fellow (2011); ARC Fellow (2011); Chancellor's Award (University of Melbourne, 2008); University Medal (Flinders University, 2003); Bragg Medal (AIPS, 2003).
Professional Association
RACI, ACS, Fulbright Society, Golden Key Society.
Research Interests
Professor Jacek's research interest are in understanding the structure-property relations of nanoscale materials is critical towards developing next-generation technologies. Our work is focussed on developing solution-based inorganic and hybrid inorganic-organic nanoscale materials that provide advantageous structural, physical, electrical and/or chemical functionality compared to their bulk counterparts. We apply these advanced nanoscale materials to fabricate coatings and electronic devices, such as solar cells, photoconductors, light emitting devices and chemical sensors, to make them smaller, better and smarter compared to what is currently available.
Research Projects
Current projects
The application of glass fines to alternative energy
The project will develop novel applications for the utilization of waste glass fines. This will involve utilisaztion of glass fines in the storage of heat generated from solar collectors.
ARC Centre of Excellence in Exciton Science
The Centre of Excellence in Exciton Science aims to manipulate the way light energy is absorbed, transported and transformed in advanced molecular materials. The Centre programmes span high-throughput computational screening, single molecule photochemistry and ultrafast spectroscopy and embrace innovative outreach and commercial translation activities. The Centre plans to capture the knowledge generated as new intellectual property, materials processing know-how, high-impact publications and through the creation of new employment opportunities. The expected outcomes and benefits include new Australian technologies in solar energy conversion, energy-efficient lighting and displays, security labelling and optical sensor platforms for defence.
Electrochemically - sensities luminescence: A new bio-detection paradigm
This project aims to create new science which will enable the development of a superior new class of biodetection technique, suitable for medical diagnostics and other sensing applications. A multi-disciplinary approach will be taken; combining expertise in a number of fields to explore the use of electrical rather than traditional optical means to control energy transfer and luminescence in novel molecular and nanoparticlebased systems. These advances, will transform bio-analytical science by giving rise to innovative detection techniques, which are low-cost, rapid and highly sensitive.
Last modified: 09/03/2021