A/Professor Lian Zhang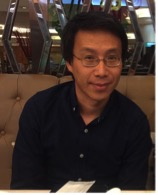 A/Professor Lian Zhang
Senior Lecturer
Department of Chemical Engineering
As one of the 200 Inaugural Future Fellowship Awardees across Australia in 2009, Dr Lian Zhang specialises in the Research, Development and Deployment related to a broad range of high-efficiency and low-emission clean energy technologies, particularly for the advanced utilisation of low-rank coal, biomass and industry waste. He has also been conducting interdisciplinary research including hydrometallurgical leaching of low-rank coal and biochar for the selective removal of troublesome elements; extraction of specific metals to make construction materials such as MgO-Board from low-rank coal fly ash and steelmaking slag; as well as the use of synchrotron – based facilities for both ex-situ and in-situ characterisation of a variety of solid products collected from the clean energy processes.  Apart from being interested in the fundamental aspects of every research topic, Dr Zhang is also keen to commercialise a number of patented technologies that were developed by his group, including the manufacturing of high-pyrity MgO/MgSO4/CaO from low-rank coal fly ash, selective removal of troublesome elements from low-rank coal and biochar, and advanced catalysts for in-situ production of aromatic – rich hydrocarbons from the pyrolysis of low – rank coal and biomass.  Dr Zhang obtained his MEng in 1999 from the Chinese Academy of Sciences, and his PhD in 2003 from the Department of Applied Chemistry, Chubu University Japan. Dr Zhang undertakes extensive collaborative research with a variety of industry partners and research organisations across Australia and from overseas. He is a member of the Japan Society of Chemical Engineers, the Japan Institute of Energy and the Engineer Australia. He is currently leading the Clean Solid Fuel Laboratory (CSFL) in the Department of Chemical Engineering, Monash University, supervising one postdoctoral research fellow and eight PhD students.
Research Interests
Professor Lian's research interest are in the follwoing areas,
High-Efficiency Low – Emission (HELE) Combustion (oxy-Fuel Combustion), and Gasification (Catalytic Gasification) Technologies for Low-Rank Coal and Biomass.
Catalytic Pyrolysis for the Production of Value-Added Chemicals from Coal, Biomass and Industrial Wastes.
Advanced Blending Combustion and Gasification Technologies for the Use of Low-Rank Coal Char and Biochar.
De-ashing/Demineralisation of Low-Rank Coal and Biochar for the Production of clean fuel.
Production of Value-Added Products including MgO-Board from Low-Rank Coal Fly Ash and Steelmaking Slag.Low-Rank Coal/Biomass Combustion Technologies,
EnergyAustralia (Yallourn Power Plant) – oxy-fuel combustion.
GDE SUEZ (Hazelwood Power Plant) – oxy-fuel combustion.
Shanghai Boiler Works Co Ltd (SBWL) – Ash slagging and fouling, tube corrosion.
Coal Energy Australia (CEA) – oxy-fuel combustion in rotary kiln.
Low – Rank Coal Blending/Hybrid Gasification and Combustion Technologies,
Coal Energy Australia (CEA) – hybrid solar thermal/PV coal combustion technology.
Kailuan Coal Research Center – bituminous coal – lignite char blending combustion.
China Huadian Electric and Power Research Institute (CHDER) – brown coal char – bituminous coal blending combustion.
Pyrolysis of Low – Rank Coal, Biomass and Scrap Tyre.
Coal Energy Australia (CEA).
Hubei Yihua Group (HYG).
Tyrerecycle Pty Ltd, Australia.
Research Projects
Current projects
ARC Research Hub for Energy-efficient Separation.
The Hub aims to develop advanced separation materials, innovative products and smart processes to reduce the energy consumption of separation processes which underpin Australian industry. The Hub focuses on the development, synthesis, characterisation and integration of advanced materials (membranes, adsorbents and resins), across scales to enable novel products. The intended research outcomes allow the majority of Australian industry to become more energy-efficient and cost-competitive in a global economy. The Hub also aims to develop a highly-trained, industry-ready workforce and advance Australia's capability as a world-leading technology provider in manufacturing advanced separation materials and equipment.
Non-polyamide-based polymer composite membranes for water processing.
This proposal aims to develop an innovative two-dimensional nanosheets scaffold directed polymerisation technique for the fabrication of advanced membranes to address the key issues faced in the current polyamide membranes. The expected outcomes of the project include new membrane fabrication technology and nonpolyamide-based polymer membranes with outstanding oxidation tolerance and separation properties, thereby significantly simplifying membrane processes, and improving water processing efficiency in various industries such as wastewater treatment for power generation and clean drinking water production.
Use of Hazelwood brown coal fly ash to produce high-purity MgO.
ARC Research Hub for nanoscience based construction material manufacturing.
The research Hub will develop novel construction materials including binders, cement additives, high performance concrete materials, concrete structural systems, polymer composites, and pavement materials. The multidisciplinary Hub provides a centralised platform to transform construction materials industry into an advanced manufacturing sector delivering sustainable and resilient infrastructure assets. The Hub will deeply drive advances in nanotechnology, cement chemistry, concrete technology and develop extreme engineering solutions. The Hub will train the next generation of skilled workforce, re-positioning Australian industry competitiveness and global market leadership to capture international infrastructure development opportunities.
Characterisation of Class F fly ash, slag and their application as additive into cement.
Coal pyrolysis for the production of multiple value-added products.
This three-year project aims to deploy the coal pyrolysis technology in pilot-scale and even larger scale for the production of three key value-added products from low rank brown coal. The project is led by Coal Energy Australia and supported by the Department of Industry and Science under its AuIndustry Ruling Scheme.
Evaluation of the use of beneficiated Victorian brown coal in cement rotary kiln.
Valorisation of Class F lignite fly ash and fluidised bed combustor fly ash.
Generation of Ultra-Clean Fuel from Victorian Brown Coal and Its Oxygen-Enriched Combustion Characteristics.
Advanced technologies will be developed to improve Victorian brown coal quality and minimise/eliminate its combustion-derived pollutant emissions, particularly those of CO2. Ultra-clean fuel will be generated from coal leaching. Advanced combustion technology will be developed to burn the ultra-clean fuel in oxygen-enriched atmosphere, and hence, generate cleaner CO2 that could be directly sequestered without further treatment. Improvement on the productivity of a furnace and its thermal efficiency are expected. Retrofitting of the existing power generation plants with these technologies can greatly contribute to the stable utilisation of Victorian brown coal and sustainable development of Australia in the carbon-constrained future.
Past projects
Pelletisation of wood char with dried brown coal.
Pilot-scale oxy-fuel combustion of Victorian brown coal.
Xinjiang Sub-bituminous Coal Ash Slagging Propensity.
Testing Facilities for Clean Energy Transformation Technologies.
This application aims to establish a cutting-edge and versatile facility to probe and gain insights into CO2 capture and the cleaner transformation of all forms of solid fuels – coal, biomass and solid waste – to useful energy via gasification and combustion reactions. The facility will consist of a high temperature furnace, a continuously fed gasifier complete with gas and particulate sampling and their analyses, a membrane test cell. These are complemented by a high temperature, high pressure test facility which will investigate membrane, adsorbent and solvent gas separation processes including the effect of minor components over a wide range of temperatures, pressures and operating regimes, in an intrinsically safe environment.
Magnesium production from waste fly-ash in Latrobe Valley.
An X-ray scattering facility for advanced characterisation of natural and novel materials.
The aim of this proposal is to establish an X-ray analytical facility for characterisation of natural and novel materials using three complementary techniques: environmental powder X-ray diffraction, small angle X-ray scattering, and X-ray texture analysis. This facility will enable structural characterisation of engineered and geological materials on length scales from 0.1 nm to 1 mm and under controlled conditions of temperature and atmospheric composition. This analytical facility will be used to support innovation in (1) design of novel materials for industrial, environmental and biomedical applications and (2) development of green technologies and processes for energy production and mining.
Development of an Industrial Process and Optimisation of the Key Parameters for De-ashing of Xinjiang Sub-bituminous Coal.
Coal blend combustion and modelling in 600 MW and 1000 MW supercritical steam boiler.
Accelerating the deployment of Oxy-Fuel combustion technology for Victorian Brown Coal.
Australia-China JCG Partnership Fund - Long Term Exchange - Bai-Qian Dai.
Long term exchange Activity for researcher Bai-Qian Dai.
Generation of ultra-clean fuel from lignite and the combustion of demineralised lignite-water slurry in a high-efficiency mode.
Research, develoment and commercialisation of oxy-fuel coal combustion technology.
Advancing the R&D on oxy-fuel combustion of low-rank coal under supercritical steam condition.
Commercialising the use of fuel additive for a stable, high efficiency and low-emission clean combustion of low-rank brown coal.
Australia-China Emerging Future Leaders in Low Emissions Coal Technology Fellowship.
Advancing the R&D on oxy-fuel combustion of low-rank coal under supercritical steam condition.
The combustion characteristics of Chinese lignite.
Study on the combustion and gasification characteristics of Xinjiang coal - acidic washing and use of kaolin additive for ash fouling minimization.
Mixing of Lignite and high-ash-melting bituminous coal for slagging-type gasification.
Mild-pyrolysis of Yallourn coal and its products characteristics.
Innovative Synchrotron Science - Access Program to the Australian National Beamline Facility and Cutting-Edge Beamlines at International Synchrotrons.
Synchrotron science impinges dramatically on innovative scientific, engineering, and medical research, as recognised by the large investment of government resources into building the Australian Synchrotron (AS). However, the success of the AS has resulted in a large unmet beamtime demand for cutting-edge science. The Australian National Beamline Facility for X-ray absorption spectroscopy has met some of this extra demand but the LIEF grant will finish in 2010 and there is an urgent need to renew this program and to provide travel funding for internationally competitive beamtime at other facilities, prior to the construction of new beamlines at the AS.
Australia China Young Scientists Exchange Program Next Step Initiative.
Proposed visit by Dr Lian Zhang to Prof Zhaohui Liu at Huazhong University of Science and Technology.
Last modified: 27/03/2018