Dr. Mehrdad Arashpour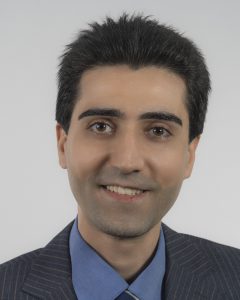 A/Professor Mehrdad Arashpour
Associate Professor, Head of Construction Engineering
Department of Civil Engineering
Room 127, 23 College Walk (Building 60), Clayton Campus
Associate Professor Mehrdad Arashpour is an internationally recognised researcher and educator in the field of construction and civil infrastructure with a focus on automation and information technologies. His research explores generation of building and infrastructure digital twins; infrastructure computer vision and pattern recognition; intelligent automation of design and construction tasks; and integration of project information into visualization and mixed reality models. He is one of 13 worldwide members of the Working Commission on Off-site Construction (W121) and Infrastructure Task Group (TG91), established by the International Council for Building (CIB).
Qualifications
Doctor of Philosophy, Royal Melbourne Institute of Technology (RMIT) University, Australia
Master of Construction Engineering and Management, Grenoble University, France
Bachelor of Civil Engineering, IU University, Iran
Expertise
Prefabricated Structures

Automation and Robotics

Combinatorial Optimisation

Building Information Modelling (BIM)

Project Risk Management

Product and Process Simulation

Sustainable Construction

Design for Manufacture and Assembly (DfMA)
Editorial Board Member
Journal of Construction Innovation
Journal of Civil Engineering and Management
Research Interests
High calibre engineering students are welcome to take part in PhD studies. Application will be looked upon favourably if the candidate:
Graduated in the top 10% of year level (GPA> 90%)
Graduated from a recognised university
Possess excellent written and verbal English skills
Research Projects
Current projects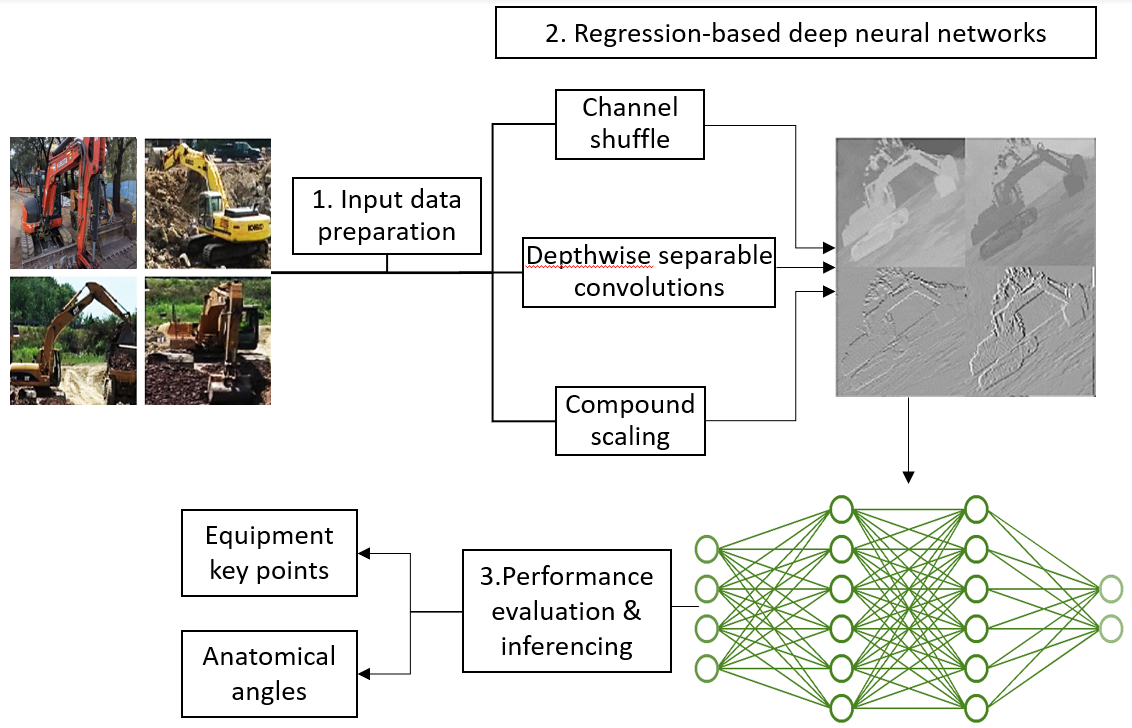 Computer Vision and Machine Learning in Construction
There is high demand for heavy equipment in civil infrastructure projects and their performance is a determinant of the successful delivery of site operations. Although manufacturers provide equipment performance handbooks, additional monitoring mechanisms are required to depart from measuring performance on the sole basis of unit cost for moved materials. Vision-based tracking and pose estimation can facilitate site performance monitoring. PhD research projects will develop regression-based deep neural networks (DNNs) to monitor equipment with the aim of ensuring safety, productivity, sustainability and quality of equipment operations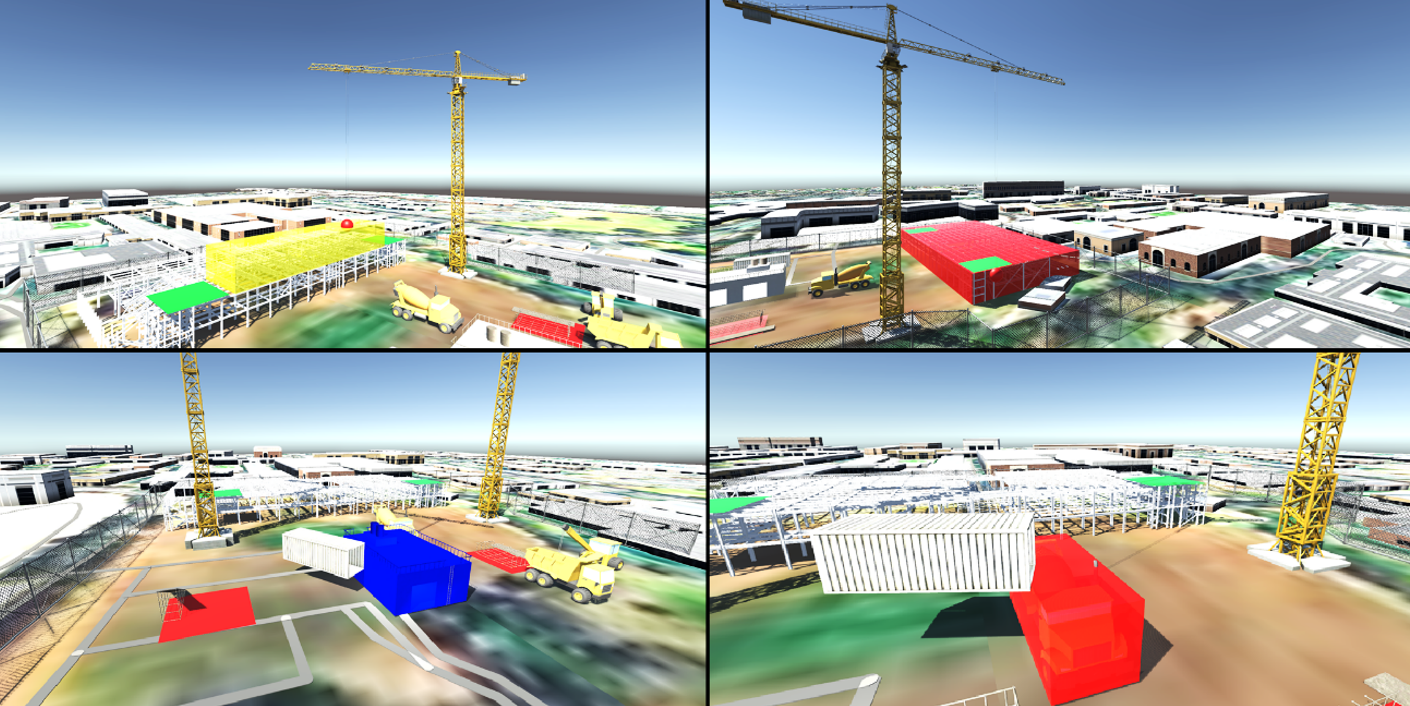 Virtual and Augmented Reality in Civil Engineering
Civil infrastructure projects are associated with many site accidents and severe injuries. Proper safety training that builds upon hazard perception of site crews will help to increase safety performance and reduce site accidents. Towards this aim, this PhD research will develop a framework to facilitate a context aware safety training for site processes. This framework is then evaluated for its applicability by creating safety training scenarios using building information models (BIM), virtual reality (VR) and Augmented reality (AR).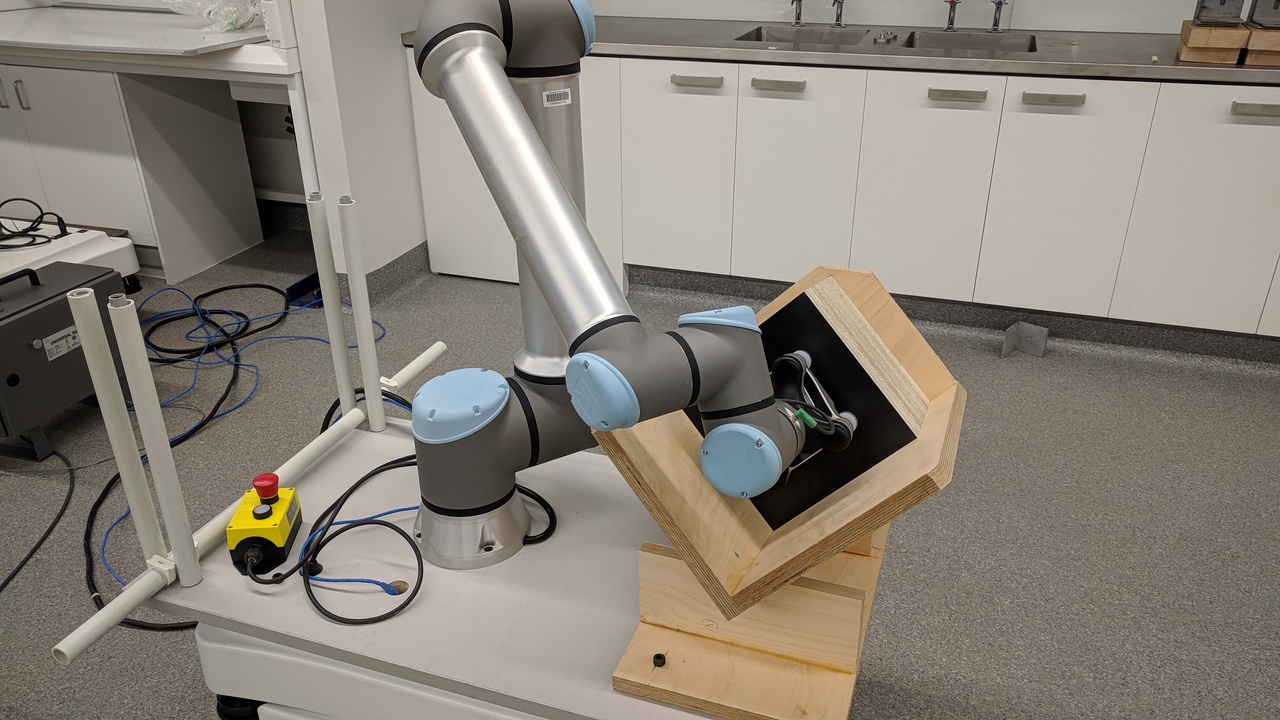 Robotics in Construction
The construction industry is one of the least automated industries that feature manual-intensive labor as a primary source of productivity. Whether it's new commercial construction, renovation or demolition, robots don't yet play a significant role in any step of a building's lifecycle.
The application of interactive robots in construction are being tested at Monash University to change thie current situation in the industry.
As a highly unautomated industry, construction robots will have a major impact on productivity and safety of the industry. As construction companies look to automate more and more tasks, demand for construction robots will grow steadily. This project aims to address this demand.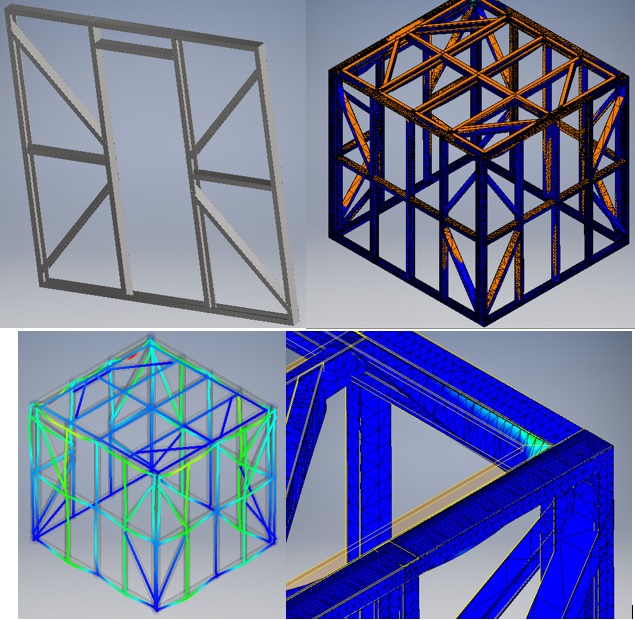 Design for Construction and assembly in off-site prefabrication
Design for construction and assembly (DfCA) optimises the process of product design and development in construction. Main objectives of DfCA are to improve tangible performance measures in construction and assembly such as structural, environmental and temporal attributes. Among construction subsectors, off-site prefabrication provides significant potentials for implementation of DfCA. Similar to manufacturing, product design in off-site is followed by production operations, assembly and installation. Adopting DfCA principles such as reducing the number and weight of subassemblies has been proved effective in optimisation of construction and on-site assembly.
There is need for research to quantitatively analyse impacts of DfCA in construction settings, which leads to optimisation of decision making. On this basis, the current research views and models DfCA as an optimisation problem with defining design, construction and assembly requirements as constraints. In a novel modelling initiative, structural, environmental and temporal attributes are quantified and linked to the achievement of DfCA objectives and satisfaction of constraints.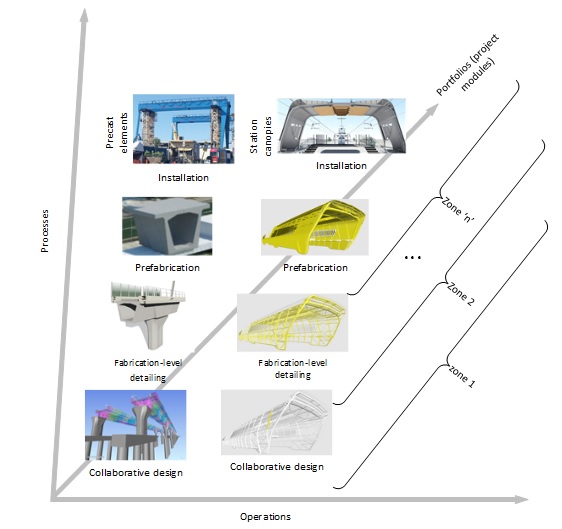 Digital twins of Infrastructure Projects and Optimum Information Flows
Infrastructure projects provide required physical and organizational facilities for communities. Information flows in such projects are complex especially when a hybrid of on-site and off-site processes is in progress. With infrastructure projects still experiencing budget and time overruns, there is need to re-examine the information flows.
There is need for research to develop robust frameworks for information flows in infrastructure projects. On this basis, a three-dimensional view of construction production including portfolio, process and operation aspects is required to improve performance measures in design, construction, operation and maintenance. Such improvements include but are not limited to minimised rework and re-entrant flows, flexible construction, enhanced multidisciplinary collaborations, and efficient maintenance. This research contributes to the body of knowledge by examining information flows in complex infrastructure settings.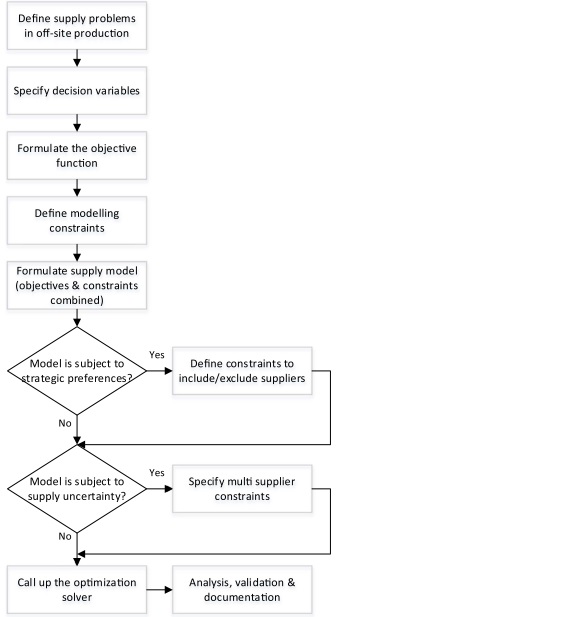 Optimising Supply Chain Configurations in Advanced Manufacturing of Prefabricated Products
Robust supply decision making is critical to the advanced manufacturing of prefabricated products. Mainstream research has focused on minimising cost overruns in off-site construction supply networks by optimising purchasing decisions. However, decision parameters such as strategic preferences to include or exclude certain suppliers and utilisation of multi-supplier configurations are yet to be formulated and analytically solved. This project aims to enhance supply network performance with smaller overall investment.
Toward this aim, the project develops and tests several research hypotheses on optimisation of supply decisions and configurations. Real-world prefabrication projects serve as the test bed to demonstrate the effectiveness of the analysis and analyse cost implications of supply related decisions. The modeling method and results contribute to optimal decision making in advanced manufacturing of prefabricated products.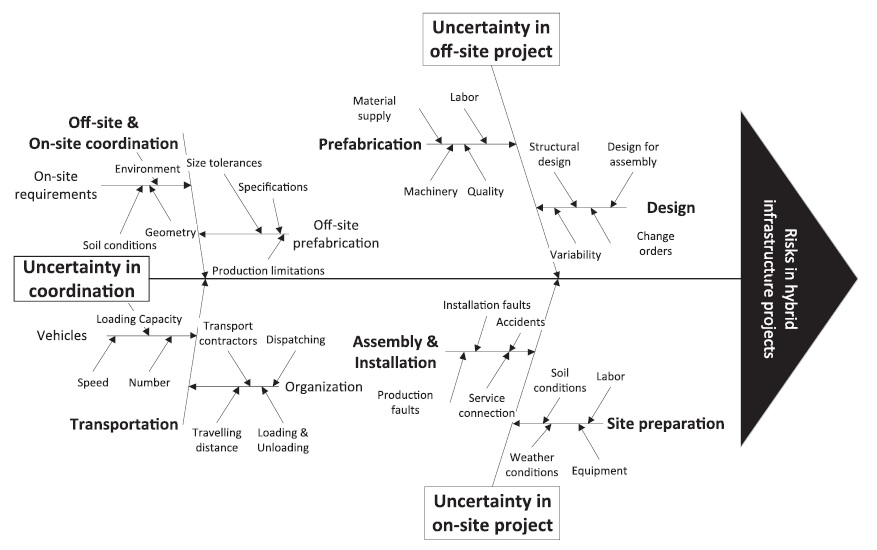 Integrated Management of Risk and Uncertainty in Hybrid Infrastructure Projects
Hybrid infrastructure projects are defined as triads of on-site/coordination/off-site project dimensions. Interaction of uncertainties in such settings result in deviations from project objectives by causing time and cost overruns, safety issues, quality deficiencies, technical problems, and lack of client satisfaction. To address these, a holistic approach in identifying and analysing risks in hybrid (multi-dimensional) projects is required. Towards this aim, the current project develops and tests several research hypotheses using real-world data from infrastructure projects.
Practical implications of triadic risk analysis in hybrid infrastructure projects will inform optimum decision making in project settings. An integrated approach to risk management will decrease the chance of deviations from project objectives.
Research Grants
2021, ARC Linkage Infrastructure, Equipment and Facilities (with Prof Yu Bai) / Cat.1, $665,000
2019, ARC Linkage (with Prof Yu Bai) / Cat.1, $420,000
2019, ARC Research Hub for Smart Next Generation Transport Pavements (Led by Prof. Jayantha Kodikara) / Cat.1, $5,000,000
2019, ACARP (with Dr Amin Heidarpour) / Cat.1, $165,000
2019, ACARP (with Dr Hossein Masoumi) / Cat.1, $125,000
2018, Monash Infrastructure, $50,000
2017, Innovation Connections Grant, Department of Industry, Innovation and Science, $50,000
2017, RMIT University, Enabling Capability Platforms, $20,000
2017, RMIT University, School of Property, Construction and Project Management, $10,000
2016, RMIT Foundation, International Visiting Fellowship, $20,000
2016, Research Seed Grant, School of Property, Construction and Project Management, $10,000
2015, Australian Mathematical Sciences Institute (AMSI), $27,000
Supervision
High calibre engineering students are welcome to take part in PhD studies. Application will be looked upon favourably if the candidate: Graduated in the top 10% of year level (GPA> 90%), Graduated from a well ranked university, and possess excellent written and verbal English skills
PHD
Sadegh Khanmohammadi
BIM-based modular construction approach for rapid disaster recovery
2021
Kaveh Mirzaei
AI-based processing of point clouds to improve quality, safety, and productivity in construction and civil infrastructure industries
2020
Ankit Shringi
Mixed Reality framework for early design finalization and performance optimization of automated tower crane operations
2020
Safoura Salehi
Lifecycle assessment of pavements with Recycled Materials
2019
Rashed AlSharif
`The Uncertainty in Building Energy Performance and Randomness in Occupants' Behavior- Towards Net-zero Energy
2019
Amin Assadzadeh
Vision-based Safety Management in the Context-Aware Construction
2019
Maryam Alkaissy
Hybrid Simulation in Construction to quantify impacts of safety risks
2019
Mohsen Ebrahimzadeh
Output-Only Infrastructure System Identification via Recursive Bayesian Estimators and Recursive Proper Orthogonal Decomposition
2018 to 2021
Esmaeil Pournamazian
Numerical analysis of an innovative yielding energy dissipation steel device
2018 to 2021
Karolina Bartkowicz
Adaptive Cities: Green Infrastructure and urban resilience
2017 to 2020
Filomena Innella
Modular Construction: dynamic behavior of modules during transportation
2016 to 2019
Araz Nasirian
Increasing productivity in off-site construction logistics with optimal cross-training of resources
2016 to 2019
Youmni Al Jrab
Exploring the role of project management processes in the success of NGO's developmental projects
2014 to 2018
Teaching Commitments
CIV5323 - Project Risk Analysis
CIV5889 - Infrastructure Research Project
CIV5310 - Infrastructure Project and Policy Evaluation
CIV4286 - Project Management for Civil Engineers
Last modified: 27/04/2022