Dr. Tom Hughes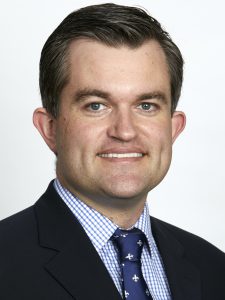 Dr. Tom Hughes
Senior Lecturer in Resources Engineering
Department of Civil Engineering
Room 150, 23 College Walk (B60) Clayton Campus
Tom Hughes is a Senior Lecturer in Oil and Gas Engineering in the Resources Program of the Department of Civil Engineering at Monash University.  He is undertaking research in thermophysical property measurements including vapour-liquid equilibrium and solid liquid equilibrium as well as measurements related to carbon dioxide capture and sequestration and the use of natural gas hydrates and semi-clathrate hydrates in gas separations. Additionally, he explores ways to improve natural gas processing and liquefied natural gas production. He is also contributing to the study of refrigerants and refrigerant mixtures that are more environmentally-friendly. Tom has worked on research funded by Mitsubishi Heavy Industry (MHI), the Gas Processors Association (GPA), Woodside, Chevron Energy Technology Company, Shell Development Australia and the Australian Research Council (ARC).
Tom received his BEng Hons (Chemical) from the University of Canterbury, New Zealand and received his PhD in Chemical Engineering from the same University in 2009.  His PhD thesis related to the dissociation of natural gas hydrate pipeline blockages, gas hydrate dissociation enthalpies measured by differential scanning calorimetry (DSC), the separation of gas mixtures using hydrates and the stability of semi-clathrate hydrates in the presence of methane. In 2009 he joined the Fluid Science and Resources group at the University of Western Australia where he worked on carbon dioxide sequestration and enhanced gas recovery, natural gas hydrate remediation by electrical heating, thermophysical property measurements of natural gas fluids (including vapour-liquid equilibrium, solid-liquid equilibrium, heat capacity and thermal transition enthalpies, density, viscosity, thermal conductivity and surface tension), improving the simulations of LNG plants, improving equations of state predictions and measuring the properties of refrigerant mixtures containing more environmentally-friendly 4th generation hydrofluoroolefin (HFO) refrigerants.
His primary research ambition is to assist industry in their goals to improve operations and processes by providing measurements or modelling that allow optimal designs and operating conditions to be more confidently determined and to reduce energy requirements and environmental impacts.
Qualifications
Bachelor of Engineering with Honours, Chemical and Process Engineering, University of Canterbury, Christchurch, New Zealand, 2003
Doctor of Philosophy, Chemical and Process Engineering, University of Canterbury, Christchurch, New Zealand, 2009
Last modified: 17/03/2020