A/Professor Tuck Ng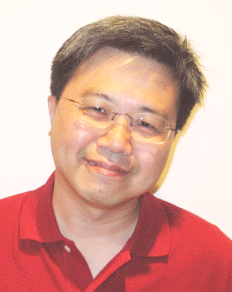 A/Professor Tuck Ng
Associate Professor
Department of Mechanical and Aerospace Engineering
Room 117, 17 College Walk (Building 31), Clayton Campus
Tuck works in the Faculty of Engineering at Monash University as an Associate Professor. His research interests are in biochemical analysis techniques, particle/cell manipulation, and instrumentation development.
Qualifications
Bachelors of Engineering (Honours), National University of Singapore.
Masters of Engineering, National University of Singapore.
Ph,D, National University of Singapore.
Research Projects
Current projects
Investigation of capillarity and photonics for inexpensive and accurate electrophoresis instrumentation.
Capillary electrophoresis in the form of a laboratory-on-a-chip device offers enhanced diagnostic support in a general urban healthcare context. In a rural setting, it maximizes the benefits of fast online medical consultation. The quest for it to operate using small sample volumes, which has strong advantages, is currently hindered by manufacture and usage limitations inherent in closed fluidic designs. In this project, we seek to harness the use of liquid capillarity, novel optical sensing and particle trapping to surmount these problems. This technology will be applied for accurate measurement of protein and small peptide concentrations in blood to facilitate cardiovascular disease studies and their monitoring.
Past projects
Creation and testing of inexpensive liquid handling platforms for biochemical analysis.
Effective Microfluidic Cell Sorting using Synergistic Acoustic and Optical manipulation.
The cell is a basic functional unit of all organisms and is the key to understanding human diseases and environmental problems. The capability for cell separation and isolation with high specificity is the limiting factor to the rapid growth of cell biology investigation because cell populations are frequently heterogeneous. In this project, we seek to develop a cell separation and sorting technique that harnesses the tandem strengths of ultrasonic and optical technologies. The premise is a heightened separation specificity of cells, whilst maintaining the simplicity, speed, cost effectiveness, and cell integrity retention features.
Last modified: 30/04/2021