A/Professor Victoria Haritos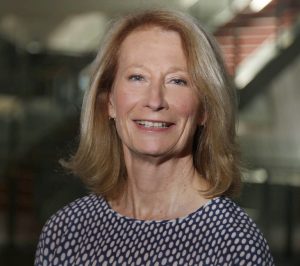 A/Professor Victoria Haritos
Associate Professor
Department of Chemical Engineering
Room 214, 18 Alliance Lane, Clayton Campus
Assoc. Prof. Victoria Haritos research brings together biology and engineering to address future manufacturing needs. She is interested in discovering and designing enzymes for specific and fast reactions as isolated bio-catalysts. In addition, she is researching the metabolic engineering and systems biology of cells in culture and means to improve productivity using bio-catalysts at different scales; the simplest scale being the isolated enzyme to the most complex such as a self-replicating cell. Each approach has their benefits and disadvantages. The cheapest and easiest to implement is an isolated bio-catalysts but these have limited capacity for product formation and processing. At the other extreme, whole cells have complex biochemical pathways to consider and require approaches like metabolic engineering or synthetic biology to streamline and improve production of selected metabolites.
Employment History:
Oct 2014 – Associate Professor, Department of Chemical Engineering, Faculty of Engineering, Monash University, Australia
July 2019- Dec 2020 Deputy Head of Department of Chemical Engineering
Oct 2014- June 2019 Associate Dean (Student Experience), Faculty of Engineering
1998-2014 Principal/Senior/Research Scientist, CSIRO, Australia.
Qualifications
Doctor of Philosophy (PhD), RMIT University
Masters of Applied Science (Toxicology), RMIT University
Research Interests
Victoria's research interest are in the following areas, Enzyme discovery and engineering; metabolic engineering of yeast and bacteria; systems biology of cultured cells. Application areas: bio-catalysis; bio-processing; manufacturing; energy. Go to the group website for further details.
Research Projects
Current projects
ARC Research Hub for Processing Lignocellulosics into High Value Products
The Hub aims to convert renewable and readily-available biomass material and waste streams from the Australian Pulp, Paper and Forest Industry into new, high-value products that are in high demand in existing and developing markets. The Hub will leverage world-leading Australian and international research capabilities in chemistry, materials science, and engineering to create new materials, chemicals, companies and jobs in an emerging and newly diversified Australian bio-economy. Research will identify new applications and products derived from lignocellulose and will feed the pharmaceutical, chemicals, plastics and food packaging industries.
Seed bean hydration and by-product (blanch water) analysis: functional food product development
Contracted research to support a GRIP PhD student undertaking collaborative academic-industry research
Antioxidant enriched wine concept
Past projects
High throughput microbial microculture and single cell analysis facility
Integrated facility for high throughput microbial culture and single cell analysis: To address the emerging research area of microbial heterogeneity and variation in response to conditions, this project will establish a facility centred on a 24-microbioreactor system for high throughput microbial culturing. This will be connected to two complementary analysis techniques, flow cytometry and high resolution infra-red microscopy, for the  nondestructive measurement of metabolic activities and mapping of constituents of whole cells. Beyond determining variation in response between organisms, this Australian first-of-its kind facility would also guide cell line development and process optimisation for a wide range of biotechnology applications.
Supervision
Postgraduate
Cameron Hunt
Novel enzymes in the deconstruction of lignocellulosic biomass
2013 to 2018
Negin Amini
Biomass pre-treatment and separation for fuels and chemicals production
2014 to 2019
Pradeep G C
Engineering robust enzyme nano-complexes for simultaneous capture and conversion of CO2 into sustainable fuel
2014 to 2018
Huadong Peng
Novel lipid accumulation and sequestration pathways in Saccharomyces cerevisae for production of fuels and chemicals feedstocks
2015 to 2018
Teck Wei Ching
Material segregation phenomenon in spray dried particles
2013 to 2017
Jamie Joseph Castillo
Research proposal is currently in negotiation with partners of the Chemicals and Plastics Innovation
2015 to 2017
Craig David Osborne
Rational biocatalyst design and engineering for the activation of alkanes to higher value products
2015 to 2019
Shaun Ang
New Functional Printed or Coated Materials Based on Cellulose Nanofibres
2016 to 2020
Bhuvana Kamath Shanbhag
Bioremediation of Heavy metal effluent using diatom biofilms
2013 to 2016
Lavaraj Devkota
Legume processing
2017 to Present
Xue Ching Liu
Grape derived antioxidants
2018 to Present
Wei Jiang
Metabolic engineering for high value fatty acids
2018 to Present
Nguyen Ho
Yeast cell heterogeneity
2018 to Present
Ankita Suri
Lipid droplet engineering
2018 to Present
Brian Jong
Bioelectrosynthesis in E coli
2019 to Present
Rahul Sharma
Nanocellulose and enzymes
2019 to Present
Teaching Commitments
CHE4180 - Chemical Engineering Project
CHE4171 - Biochemical Engineering
CHE5882 - Biomass and biorefineries
CHE1010 - Grand Challenges in Chemical Engineering
Last modified: 01/06/2021