Mr. David Burton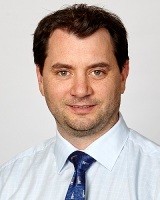 Mr. David Burton
Senior Lecturer
Department of Mechanical and Aerospace Engineering
Room G07, 17 College Walk (Building 31), Clayton Campus
David's research is primarily in the field of applied bluff body aerodynamics. The application of both passive and active techniques to reduce aerodynamic drag and thereby increase transport efficiency is increasingly important.
He manages the large wind tunnel facility at Monash University and directs the research and commercial projects undertaken in the facility. David works in the Department of Mechanical and Aerospace Engineering in the Faculty of Engineering at Monash University as a Senior Lecturer.
Qualifications
Bachelor Engineering, Mechanical., Monash University.
Bachelor Laws., Monash University.
Masters of Engineering Science, Vehicle, Aerodynamics., Monash University.
Research Projects
Current projects
Flow Measurement Facility for Large-Scale Industrial Aerodynamics
Using advanced laser-based particle imaging velocimetry the flow measurement system for large-scale industrial aerodynamics will provide researchers with a powerful tool for resolving high speed and large scale industrial flows. The primary objective of the system, housed at Australia's largest aerodynamic facility, will be the characterization of complex, three dimensional turbulent flows, which are not yet well understood. The project aims to advance the state of knowledge of the unsteady aerodynamic wakes of cars, trucks, athletes, turbines and micro-air vehicles. If successful the research will reduce aerodynamic drag in transport and improve wind power generation, ultimately improving efficiency and reducing emissions.
Teaching Commitments
MEC4404 - Professional practice.
MEC4401 - MEC4401 - Final year project.
MEC4402 - MEC4402 - Final year project - Thesis.
MEC4459 - MEC4459 - Wind engineering.
Last modified: 29/04/2020