Professor Laurence Meagher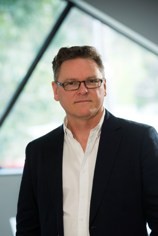 Professor Laurence Meagher
Professor, Materials Science and Engineering
Director, ARC Centre for Cell and Tissue Engineering Technologies
Director, SPARK Monash Program
Department of Materials Science and Engineering
Room 310, 20 Research Way, Clayton
Professor Laurence Meagher is interested in how material science and engineering can be applied to and help solve medical problems. As the world population ages, new solutions are required to help shape the future of medicine. The approaches Laurence uses are framed by his extensive experience leading commercially focused research and development with commercial clients. For example, Laurence was a key member of the team that developed the Air OPTIX(TM) soft silicone hydrogel contact lens. Many devices and materials used in the clinic have been selected for their material properties or function. Often however, the surface properties are not optimal. In a number of cases, sub-optimal surface properties can lead to reduced function and even failure of the device. Laurence uses his background in surface and polymer science to engineer the properties of surface coatings for used in medical applications.
In particular there are still strong clinical needs in three main areas: (i) bacterial infections which arise from the implantation of medial devices or use of catheters, (ii) thrombosis or blood clot formation on materials which are placed in the blood stream and (iii) fibrosis or scar tissue formation on or around devices implanted devices or materials which, as most foreign objects do, invoke an immune response. These are three examples of clinical areas where designed surface coatings can really help to provide solutions to these very challenging problems. For example, Laurence is applying controlled radical polymerisation approaches to the preparation of antibacterial coatings. He has already developed new polymers that work very well against a range of medially relevant and drug resistant bacteria and fungi; and which kill biofilms, whilst having low toxicity to human cells. Of great importance is that these polymers do not result in development of resistance and are very inexpensive to make on a large scale. Surface coating approaches are also very important in the new area of cell therapies. Where material science and surface engineering can make a difference in this field is in the generation of synthetic coatings and culture systems for cell manufacture that do not use animal products. This reduces the risk of infection and makes the manufacture of these important cells less expensive, which can make the treatments available to more people. These types of concepts (synthetic materials for cell growth) can also be applied in the preparation of synthetic scaffold materials that support the growth of cells for tissue regeneration. This field is often called tissue engineering.
Qualifications
Doctor of Philosophy (PhD), Colloid Science, The Australian National University
MSc (Chem.)
GradDip (Appl. Chem.)
BSc (Appl. Chem)
Expertise
Medical Engineering, Materials Science, Surface modification, surface characterisation, biomedical implants, drug delivery, cell culture surfaces, surface initiated polymerisation, controlled radical polymerisation, antimicrobial materials, surface chemistry, biomedical materials, electrospinning, biodegradable polymers, polymer brush coatings, atomic force microscopy, haemopoietic stem cells, mesenchymal stem cells, pluripotent stem cells, cell therapies, hydrophobic forces, bioactive small molecules, bioactive peptides, stem cell culture surfaces, surface forces, interactions between materials, DLVO Theory, hydration forces.
Professional Association
Australasian Colloid and Interface Society.
Australasian Society of BIomaterials and Tissue Engineering.
Research Projects
Past projects
Surface modifications prevent driveline infection
Last modified: 29/09/2020