Professor Damon Honnery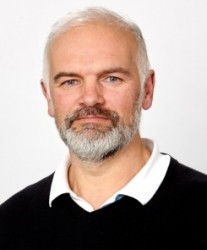 Professor Damon Honnery
Professor
Department of Mechanical and Aerospace Engineering
Office of the Dean, Faculty of Engineering, Room 109, 14 Alliance Lane, Monash University Clayton Campus
Damon Honnery is Deputy Dean Operations in the Faculty of Engineering, a Professor in the Department of Mechanical and Aerospace Engineering, and he jointly directs the Laboratory for Turbulence Research in Aerospace and Combustion. He obtained his undergraduate degree in mechanical engineering from the University of Sydney in 1985. Following this he was employed as a research fellow at the University of Sydney during which he obtained a MEngSc in 1987. In 1987 he was awarded a cadet research scientist position in the Aeronautical Research Laboratory (ARL-DSTO, now DSTG) during which he obtained his PhD in gas turbine related research from the University of Sydney in 1992. This was followed by an appointment as a research scientist at ARL in the Propulsion Branch where he undertook research on soot formation in gas turbines systems. In 1993 he took up a lectureship at Monash University at the Caulfield Campus, he then moved to the Clayton Campus in 1999 where he established the Monash Aerospace Engineering Degree. With Julio Soria he jointly established the Laboratory for Turbulence Research in Aerospace and Combustion in 1999. In the Department of Mechanical and Aerospace Engineering he has been Aerospace Course Director, Director of Undergraduate Affairs, Director of Research, and Deputy Head. In the Faculty of Engineering he has played a leading role in the development of the Monash Makerspace and was Interim Joint Director of the Woodside-Monash Energy Partnership. His research interests range from spray systems, particle flows, pollutant formation, renewable energy and climate change mitigation.
Qualifications
BE (Mechanical Engineering), University of Sydney
MEngSc, University of Sydney
PhD, University of Sydney.
Research Projects
Current projects
The art of controlling multijet resonance in jet noise and power generation (ARC DP190102220)
An integrated energy accounting and environmental assessment methodology to support energy process decision making
Improving respiratory drug delivery through targeted nozzle design (ARC LP160101845)
Aerospike Rocket Motor Performance (DSI Collaboration Grant)
Past projects
Over 40 previous projects in areas of energy, pollutant formation, particles and sprays.
Over 350 publications across a wide range of research topics.
Supervision
Has supervised over 30 higher degree students.
Last modified: 01/02/2021