Professor Elizabeth Croft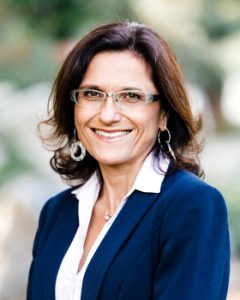 Professor Elizabeth Croft
Professor and Dean Faculty of Engineering
Department of Electrical and Computer Systems Engineering
Room 107, 14 Alliance Lane, Clayton campus
Professor Croft joined Monash in January 2018 as Dean of Engineering.  Previously, she was with the University of British Columbia (UBC), where she was Senior Associate Dean, Faculty of Applied Science, Professor, Department of Mechanical Engineering, and Marshall Bauder Professor in Engineering Economics. She has a PhD in Mechanical Engineering from the University of Toronto and a Master of Applied Science from the University of Waterloo in Canada.
Professor Croft is recognised internationally as an expert in the field of human-robot interaction. As principal investigator for a world-class robotics lab within UBC, she has successfully led large-scale collaborative research projects utilising robots alongside people in manufacturing, and guided multidisciplinary initiatives with General Motors, the DLR (German Aerospace Centre) and other industry partners.
Professor Croft has an exceptional record of advancing women's representation and participation in engineering. Most recently, as the Natural Sciences and Engineering Research Council Chair for Women in Science and Engineering, she worked with partners in funding agencies, industry, academe, and the education system on comprehensive strategies to improve women's participation and retention in the STEM disciplines at all level. As Associate Dean Education in the Faculty of Applied Science at UBC, she was responsible for 2200 Engineering student placements per year, in 25 countries around the world, and expanded the program by 40% during her tenure. She launched the Monash Engineering Cooperative Education program in 2018.
Her outstanding contributions to education and research have earned Professor Croft considerable acclaim, including the NSERC Accelerator Award from the Natural Sciences and Engineering Research Council of Canada (2007-10), the Alan Blizzard Award, Society for Teaching and Learning in Higher Education in 2008, the Women of Distinction Award in Education, Training and Development from the Vancouver YWCA in 2013 and WXN's top 100 most powerful women in Canada 2014.  She is a fellow of the ASME, Engineers Canada and the Canadian Academy of Engineering.
Last modified: 08/02/2021