Professor Jian Zhao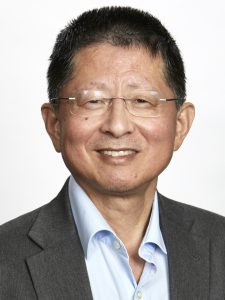 Professor Jian Zhao
Professor in Resources Engineering
Department of Civil Engineering
Room 3.28, 20 Exhibition Walk (Woodside), Clayton Campus
Jian Zhao is University professor and engineering specialist covering research, teaching and consulting on rock mechanics, Geo-technical engineering, tunneling and mining.
His Expertise are in Fundamental and applied researches of rock mechanics and applied geophysics, tunneling and mining technology, including:
Rock fracturing mechanism and failure strength under dynamic loads.

Shock wave propagation in fractured rock masses.
Deep rock geothermal energy and induced seismicity.
Hydro-thermo-mechanical properties of rock fractures.
Rock support mechanism of large openings.
Mechanized excavation and fragmentation in hard rocks.
Tunnel boring machines in difficult grounds.
Coupled multi-scaled continuum and dis-continuum numerical modelling.
Qualifications
Bachelor of Science (BS), Engineering Physics, Tsinghau University.
Bachelor of Science (BSc)(Hon.), Civil Engineering., University of Leeds.
Doctor of Phylosphy (Ph.D), Engineering Rock Mechanics, Imperial College London.
Expertise
Rock Mechanics.

Rock Dynamics.

Underground Construction.

Geophysics.

Mining engineering.

Geothermal energy.
Professional Association:
Vice President for Asia (2003-2007), International Society for Rock Mechanics (ISRM).
Executive Council Member (2001-2004), International Tunneling and Underground Space Association (ITA).
Certifications:
Title- Chartered Engineer, Mining, UK.
Title- Professional Engineer, Civil/Geotechnic, Singapore.
Organizations:
Organization name-International Society for Rock Mechanics (ISRM).
Organization date-2003 – 2007.
Organization Position Vice President.
Organization descriptionhttps://www.isrm.net/.
Organization name-International Tunnelling and Underground Space Association (ITA).
Organization date-2001 – 2004.
Organization Position Executive Council Member.
Organization descriptionhttps://about.ita-aites.org/.
Research Projects
Current projects
Influence of projectable properties on the hard rock fracturing.
Nano-science based construction materials for tunnels and underground structures.
This theme aims to reduce the maintenance, cost of infrastructure, focusing on road
pavements. There are three research directions in this theme:
The next generation of pavement.
The next generation of facilities for testing and inspection.
Strategic appointment to investigate the future underground and
tunneling infrastructure.
ARC Research Hub for nano-science based construction material manufacturing.
The research Hub will develop novel construction materials including binders, cement additives, high performance
concrete materials, concrete structural systems, polymer composites, and pavement materials. The multidisciplinary Hub provides a centralized platform to transform construction materials industry into an advanced manufacturing sector delivering sustainable and resilient infrastructure assets. The Hub will deeply drive advances in nanotechnology, cement chemistry, concrete technology and develop extreme engineering solutions. The Hub will train the next generation of skilled workforce, re-positioning Australian industry competitiveness and global market leadership to capture international infrastructure development opportunities.
Past projects
Three dimensionally compressed and monitored Hopkinson bar.
Publications
http://scholar.google.com/citations?user=HeicahUAAAAJ&hl=en&authuser=1
Editorial
Editor, Tunnelling and Underground Space Technology international journal (Elsevier), since 2001.
Co-Editor, Geo-Mechanics and Geo-Engineering international journal (Taylor & Francis), since 2005.
Editorial/Editorial Advisory Board Member of more than 10 international/local scientific journals.
Teaching Commitments
MNE3010 - Rock mechanics.
Last modified: 08/03/2022