Professor Michael Preuss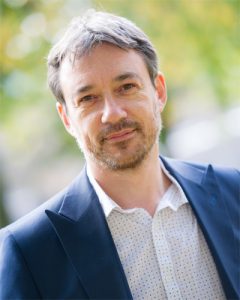 Professor Michael Preuss
Professor, Materials Science and Engineering
Department of Materials Science and Engineering
Room 250, 20 Research Way, Clayton Campus
Professor Michael Preuss joined Monash University in August 2020 coming from the University of Manchester, UK, where he continues to have a 20% position.  Michael was educated in Germany where he obtained his first degree from the Technical University Berlin and his PhD from the Technical University Hamburg-Harburg.  He joined Manchester at the end of 1999 and was offered a lectureship position in 2003 to become part of the newly formed Materials Performance Centre (MPC). In 2010, Michael became deputy director of the Rolls-Royce Nuclear University Technology Centre and was promoted to a chair position. In the following year, Michael was awarded a highly prestigious EPSRC Leadership Fellowship and was also appointed deputy director of the MPC. In 2016, Michael became champion of the Material Systems for Demanding Environment theme within the Sir Henry Royce Institute, a new UK national institute for materials research and innovation and in 2019 he became director of MIDAS, a new EPSRC programme grant focusing on fuel cladding research.
Michael has been highly active in utilising large-scale research facilities for materials engineering applications and has served on access panels and scientific advisory committees of various neutron scattering facilities such as the Institut Laue-Langevin (ILL, France) and the ​​​​​​​​​​​​​​​​​​​​​​​​​​​​​​​​​​​​​​​​​​​​​​​​​​​​​​​​​​​​​​​​​​​​​​​​​​​​​​​​​​​​​​​​​​​​​​​​​​​​​​​​​​​ISIS Neutron and Muon Source (UK). Since 2016, Michael chairs the scientific advisory committee of the European Spallation Source, currently under construction in Lund, Sweden.
In 2013, Michael was awarded the Grunfeld Memorial Medal by the UK Institute of Metals, Mineral and Mining (IOM3) and in 2016 he was elected Fellow of Materials, Minerals and Mining. Michael was also awarded the ASTM Kroll medal for his lifetime achievement in zirconium research.
Last modified: 28/08/2020