A/Professor Nicoleta Maynard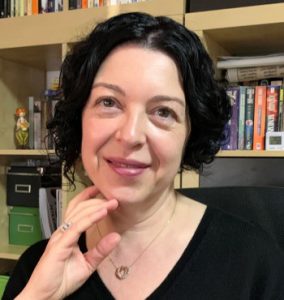 A/Professor Nicoleta Maynard
Associate Professor
Department of Chemical Engineering
Room 213, 18 Alliance Lane
Nicoleta has a PhD in Chemical Engineering from The University of Queensland, and a Post-graduate Degree in Education from Curtin. She joins Monash from Curtin University, where she has been the Director of Engineering Education Development for 7 years.
Nicoleta is working with academic staff and students across the Faculties of Engineering, Business and Education at Monash to establish communities of practice, aimed to develop students' employability skills.
Her research is focused on employing Engineering Education Research Methodologies and Methods to develop, implement and assess innovative curriculum models aimed to enhance engineering students' design, teamwork, leadership and reflective practice skills.
Through her ARC grants and collaborations, Nicoleta has been interested in helping to develop strategies to raise awareness and embed STEM Education in schools. She looks forward to continue this work in collaboration with the Monash School of Education.
Nicoleta has been recognised by a number of national and international awards, including the 2008 Petronas Award for Education and Training, 2013 Australian Office of Teaching and Learning Citation Award for Outstanding Contributions to Student Learning and 2016 Caltex Award for Excellence in Teaching.
Qualifications
Postgraduate Diploma in Education, Curtin University
PhD, Chemical Engineering, The University of Queensland
Bachelor of Engineering, Chemical (Honours, Bucharest University
National and International Awards
Caltex Award for Excellence 2016 for 'Fostering links between academia and industry, developing a community of teaching practice, providing educational leadership, and implementing innovations in curricula, assessments and learning resources';
Commonwealth Office of Teaching and Learning 2013 Citation Award for Outstanding Contributions to Student Learning for the 'Introduction of innovative chemical engineering curricula, pedagogy and learning resources resulting in enhanced student motivation, engagement and professional skill development';
Pro-Vice Chancellor Award for Teaching Excellence (Early Career) 2009 for 'Outstanding contribution to teaching and learning in the Faculty of Science and Engineering'.
Australasian Association for Engineering Education Awards (AAEE) and Engineers Australia Citation Award 2009 for 'Demonstrating a broadly-based high-quality approach to teaching, curriculum development and educational research';
Parker Centre Award for Research Collaboration 2009. The award recognises the most effective collaboration within the Parker Centre in a CRC funded project; Project title: 'Impact of Mineralogy on Hydrometallurgy';
Curtin University Excellence & Innovation in Teaching Award 2008 for Teaching Excellence.
'Highly Commended' Award in the Petronas Award for Education and Training 2008, IChemE GLOBAL AWARDS, UK – Excellence in Education & Training.
Research Interests
Nicoleta's aim is to develop an Engineering Education Research Group that works towards developing engineering students' employability skills (teamwork, leadership etc.); embedding sustainable design and systems thinking in engineering curriculum; and advancing the implementation of STEM education in schools
Supervision interests
Honours, PhD and Post-Doctoral projects in Engineering Education Research.
Topics:
Developing, embedding and assessing students' employability skills (teamwork, leadership and communication)
The role and influence of trust in engineering safety and risk management
Embedding systems thinking, design and sustainability in engineering curriculum with a focus on the societal and environmental context
Last modified: 23/10/2019