Ms. Tracy Groves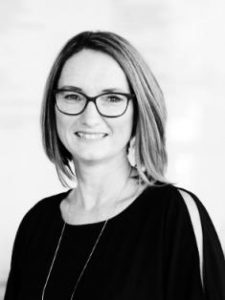 Ms. Tracy Groves
Department Manager
Department of Chemical Engineering
Room 226, Building 35, Clayton Campus
Monash University, Faculty of Engineering. She joins us from University of Melbourne, were she was the Business Manager within Melbourne Institute: Applied Economics & Social Research.
Tracy has worked at senior professional level at Latrobe University, RMIT University and Federation University in similar leadership position and she has effortlessly straddle the daily management of both her team and the administrative needs of the large teaching departments and Research Institute.
Tracy possesses excellent leadership skills and demonstrates a visionary sight for the benefits of the University. She is able to lead, direct and develop her team's capabilities. Tracy is also a strong supporter of the continuous improvement culture. Tracy is customer focused and has outstanding organisational skills.
When she is not at work she enjoys being outside and loves to run, cycle and spend time with her family.  She has recently obtained her motorcycle licence so is enjoying the open road with her husband and is planning an oversea motorbike tour next year.  Please contact her via email at tracy.groves@monash.edu.
Qualifications
Graduate Certificate in Leadership and Training, Victoria University
Diploma in Business Management (Frontline Management), Victoria University
Certificate IV in Training and Assessment, Victoria University
Last modified: 18/09/2018