Dr. Yan Wong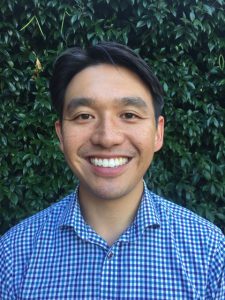 A/Professor Yan Wong
Associate Professor
Department of Electrical and Computer Systems Engineering
Room 220, 14 Alliance Lane, Clayton Campus
Dr. Yan Wong received his PhD for work towards the design and development of a vision prosthetic microchip and novel electrode organizations for current focusing from the University of New South Wales in 2009. For his postdoctoral work, he joined the Center for Neural Science at New York University studying the role of spike-LFP interactions in the Posterior Parietal Cortex on movement planning, as well as developing a Brain Machine Interface for high-dimensional upper limb control. After that he was part of the Electrical and Electronic Engineering department at the University of Melbourne and National Vision Research Institute working on the development of neural prostheses and the understanding of neural circuit dynamics. Now his work is broadly focussed on using cutting edge neural recording techniques to find ways to improve the efficacy of neural prostheses.
Qualifications
Doctor of Philosophy (PhD), Biomedical Engineering, University of New South Wales (UNSW)
Master of Engineering (MEng), Biomedical Engineering, University of New South Wales (UNSW)
Bachelor of Engineering (BEng), Computer Engineering (1st class honours), University of New South Wales (UNSW)
Research Interests
Dr. Yan Wong's research interest are in the following areas,
In Biomedical Engineering: Brain Machine Interfaces for upper limb movement control, visual cortex and retinal stimulation studies to improve efficacy (Bionic vision), improved cochlear implant fitting techniques, new electrode technologies such as stentrodes and the use of local field potentials to improve neural prostheses.
In Neuroscience: spike-LFP coding, movement planning and decision making.
Last modified: 05/07/2021