Dr. Anna Lintern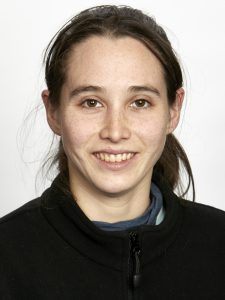 Dr. Anna Lintern
Lecturer in Water Engineering
Department of Civil Engineering
Room G23, 23 College Walk (B60), Clayton Campus
Qualifications
Doctor of Philosophy,(Ph.D), Civil Engineering, Monash University
Bachelor's Degree, Civil Engineering, Monash University
Bachelor's Degree, Arts,(Japanese, History), Monash University
Research Interests
My research interests lie in trying to better understand the key factors affecting spatial and temporal differences in water quality in our waterways. Understanding what drives spatio-temporal variability in stream and lake water quality will enable us to better predict future water quality in both urban and rural catchments. This will facilitate better planning and implementation of appropriate mitigation strategies for waterway pollution; and thereby protect water sources for both environmental benefits and for human usage.
Research Projects
Current projects
Understanding and predicting catchment-scale water quality
Statistical modelling of stream water quality data, understanding the impacts of climate change, drought and bushfires on stream and lake water quality in both rural and urban catchments.
Unpacking 'human' vs 'natural' factors affecting temporal and spatial variability in stream and lake water quality.
Quantifying 'background' or 'reference' conditions in Australian waterways using palaeo-limnological techniques.
Using ancient sedimentary DNA to reconstruct historical water quality changes
Using lake sediment cores to reconstruct multi-decadal and centennial-scale water quality changes by using microbial community structures in sediments as a proxy for water quality.
Using palaeo-limnological techniques (sediment cores) to developing an understanding of key drivers of long-term, historical transitions in water quality states
Using lake cores to identify key drivers of water quality change, and use these data to predict future water quality change.
Regional cities of the future: A "deep dive" towards a novel integrated approach to future-proofing small towns
Using 'unconventional' datasets (e.g., oral histories, sediment core stratigraphies) to better understand interactions between regional communities and waterway changes
Protecting waterways from emerging contaminants produced by agricultural and urban activities
Identifying key sources, mobilisation and transport pathways for emerging contaminants (pesticides, herbicides, insecticides, pharmaceuticals and personal care products) using lab-scale, field sampling and modelling.
Designing and assessing the ability of Best Management Practices (e.g., rain gardens, riparian buffers) to remove emerging contaminants from surface and sub-surface flows.
Source-tracking key pollution sources in waterways
Identifying key sources of pollutants in waterways using mixing models.
Supervision
PHD
Shuci Liu
Predicting Water Quality at the Catchment Scale
2016 to 2019
Zahra Moiyadi
Occurrence, effects and risks of pharmaceuticals in stormwater
2018 to 2020
Teaching Commitments
CIV4268 - Water Resources Management
Last modified: 04/06/2019