Dr. Anna Lintern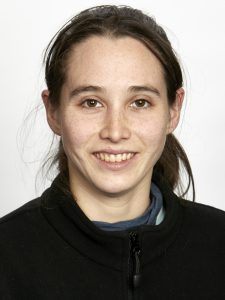 Dr. Anna Lintern
Lecturer in Water Engineering
Department of Civil Engineering
Room G23, 23 College Walk (B60), Clayton Campus
Qualifications
Doctor of Philosophy,(Ph.D), Civil Engineering, Monash University
Bachelor's Degree, Civil Engineering, Monash University
Bachelor's Degree, Arts,(Japanese, History), Monash University
Research Interests
My key interests lie in understanding and predicting water quality of streams and lakes, and the impact of Best Management Practices on water quality. This will increase our ability to design the most effective mitigation strategies for waterway pollution; and thereby protect water sources for both environmental benefits and for human usage.
Research Projects
Current projects
Untangling the mechanisms of nutrient export from agricultural catchments
Funded by the Australian Research Council, Victorian Department of Environment, Land, Water and Planning, the West Gippsland Catchment Management Authority, Southern Rural Water, Gippsland Water, Victorian EPA, Agriculture Victoria under the Linkage Funding Scheme.
This projects aims to better understand the factors controlling nutrient processes within agricultural catchments and how climate change and land use change will affect this.
This is a multi-disciplinary project with collaborations between environmental chemists, microbiologists, earth scientists as well as between academics and catchment managers from the Victorian Department of Environment, Land, Water and Planning and the West Gippsland Catchment Management Authority.
Using ancient sedimentary DNA to reconstruct historical water quality changes
Using lake sediment cores to reconstruct multi-decadal and centennial-scale water quality changes by using microbial community structures in sediments as a proxy for water quality.
Funded by a 2018 Monash University Interdiscipinary Research Seed Funding Scheme.
Using palaeo-limnological techniques (sediment cores) to developing an understanding of key drivers of long-term, historical transitions in water quality states
Using lake cores to identify key drivers of water quality change, and use these data to predict future water quality change (e.g., under future climate change).
Regional cities of the future: A "deep dive" towards a novel integrated approach to future-proofing small towns
Using 'unconventional' datasets (e.g., oral histories, sediment core stratigraphies) to better understand interactions between regional communities and waterway changes
Funded by a Monash Infrastructure Seed Grant.
Protecting waterways from emerging contaminants and antimicrobial resistance from agricultural and urban activities
Identifying key sources, mobilisation and transport pathways for emerging contaminants (pesticides, herbicides, insecticides, pharmaceuticals and personal care products) using lab-scale, field sampling and modelling.
Designing and assessing the ability of Best Management Practices (e.g., rain gardens, riparian buffers) to remove emerging contaminants from surface and sub-surface flows.
Funded by a Monash University-Penn State Seed Funding Scheme.
Source-tracking key pollution sources in waterways
Identifying key sources of pollutants in waterways using mixing models.
'Water mining': exploring techniques for recovering metals from contaminated waterways
It has been estimated that the remediation of Acid Mine Drainage (AMD)-affected sites in Australia will cost $150 million for currently operating sites and over $500 million for abandoned mine sites.
Due to these high costs, it is critical to make remediation of AMD-affected rivers more economically viable, to ensure that organisations can continue to actively remediate these polluted waterways.
The main aim of this project is to develop technologies for metal recovery from rivers with high metal levels due to AMD.
Developing next generation solutions to mitigate the grand challenge of nonpoint source pollution
Catchment managers and policy makers around the world have been placing 'Best Management Practices'  and implementing conservation measures in catchments that are affected by eutrophication. Despite millions of dollars being spent in implementing these Best Management Practices and Conservation Measures, many affected water bodies have not seen an improvement in water quality.
In this project, we investigate why we were not seeing improved water quality in water bodies such as the Great Barrier Reef and Chesapeake Bay, and how we can ensure that the BMPs placed in catchments yield optimal water quality outcomes.
Funded by the 2018 Monash University-Penn State Seed Funding Scheme.
Understanding and predicting catchment-scale water quality
Statistical modelling of stream water quality data, understanding the impacts of climate change, drought and bushfires on stream and lake water quality in both rural and urban catchments.
Unpacking 'human' vs 'natural' factors affecting temporal and spatial variability in stream and lake water quality.
Quantifying 'background' or 'reference' conditions in Australian waterways using palaeo-limnological techniques.
Predicting future water quality under climate change and land use scenarios.
Supervision
PHD
Shuci Liu
Predicting Water Quality at the Catchment Scale
2016 to 2020
Zahra Moiyadi
Occurrence, effects and risks of pharmaceuticals in stormwater
2018
Lynze Cheung
Human Recreational Risks Derived From Faecal Contamination
2017
Baiqian Shi
Pollution emissions and stormwater management assessment
2017
Timothy Lim
Understanding water quality impacts of land use change
2019
Tamara de Losa
Investigating the use of Phytomining in the Reduction of Copper Pollution in Tasmanian Rivers
2020
Teaching Commitments
CIV4268 - Water Resources Management
CIV5882/6882 - Flood Hydrology
Additional Roles
2020 – 2021: STA STEM Ambassador (Goldstein Electorate)
Awards and Scholarships
2018: CASS Foundation Travel Grant
2014: AINSE Postgraduate Research Award
2011: Monash University Medal for Undergraduate Academic Excellence
2011: GHD Civil Engineering Award for Top First Class Honours Graduate in Civil Engineering
Last modified: 01/12/2020