Dr. Huacheng Zhang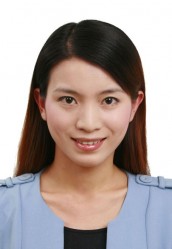 Dr. Huacheng Zhang
Research Fellow
Department of Chemical Engineering
Room 219/Desk 11, Green Chemistry Future, Clayton Campus
Research Interests
Huacheng's research interest includes the following areas,
Bioinspired nanochannel/nanopore materials and membranes.
Nanofluidic devices.
Smat ionic transport.
Metal organic framework membranes.
Molecular separation.
Ion sieving.
Research Projects
Current projects
Creating Self-Gating Nanochannels for Nanofluidic Applications
The Project aims to develop an innovative platform strategy for fabricating self-gating nanochannels that undergo autonomous opening-closing changes without any on-off switching of external stimuli. These nanochannels mimic the unique structures and smart functions of biological protein channels, and thus are expected to bring new functions and high-efficiency to applications such as in smart membrane separation, energy conversion, biosensing, and nanofluidic devices. The proposed research has great potential to result in new knowledge of biomimetic design of nanochannels and directly benefit manufacturing industry for Australia.
Last modified: June 17, 2019