Dr. Yunlong Tang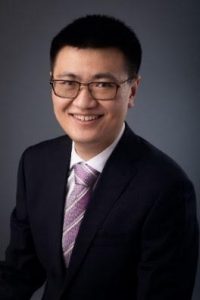 Dr. Yunlong Tang
Lecturer, Mechanical and Aerospace Engineering
Lecturer, Materials Science and Engineering
Department of Materials Science and EngineeringDepartment of Mechanical and Aerospace Engineering
Room 120, 17 College Walk, Clayton
Yunlong Tang joined the Faculty of Engineering at Monash University in Feb 2020. Currently, he is a lecturer jointly appointed by the Department of Mechanical and Aerospace Engineering and the Department of Materials Science and Engineering. Before joined Monash, Yunlong worked as a Research Fellow in the Digital Manufacturing and Design Center at the Singapore University of Technology and Design (SUTD). He obtained his Ph.D. degree from McGill University Canada.
Qualifications
Bachelor of Engineering, Harbin Insitute of Technology, 2010
Master of Engineering, Beihang University (Beijing University of Astronautics and Aeronautics)), 2013
Ph.D., McGill University, 2018
Expertise
Design for additive manufacturing

Yunlong's major research is design for additive manufacturing. He is a leading developer for an opensource design for AM tool called intralattice. This tool can help designers to generate a wide range of lattice structures to further improve the functional performance of the designed parts fabricated by additive manufacturing processes. The methods and tools developed by Yunlong have been successfully applied in the wide range of industrial fields, such as bio-medical, automotive, sports equipment as well as aerospace.
Teaching Commitments
MTE5887/MTE6887 - Additive manufacturing of polymeric and functional materials
Last modified: 18/05/2020